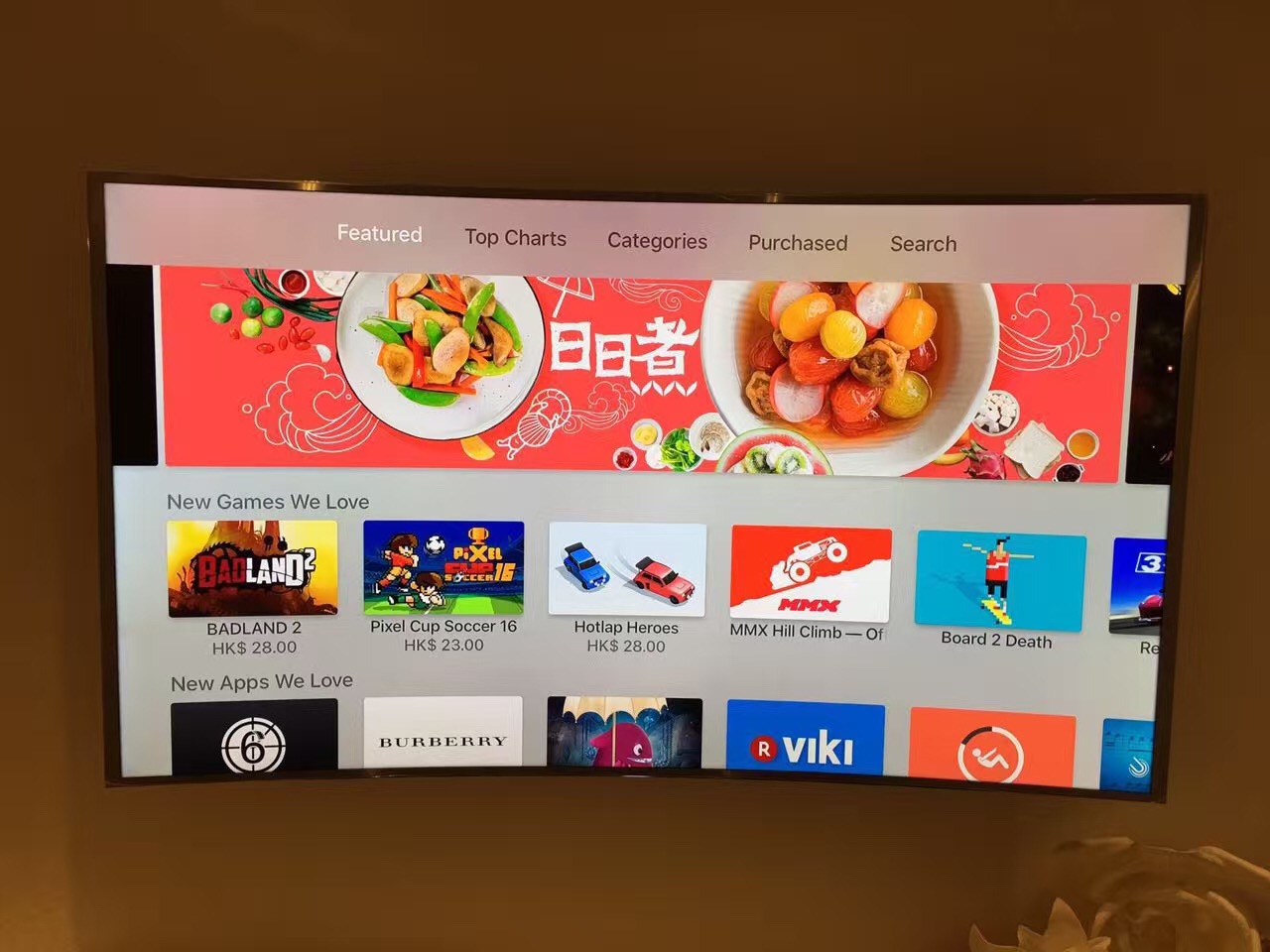 Front Page in 3 Countries
Our Apple TV app was on the front page of three different App Stores (China, Hong Kong, and Taiwan) after it launched in Summer 2016.
Huge Selection
The app opens to the full library of over 3,000 DayDayCook recipes, sorted by recipe category. The app also supports full text search, user login including via Facebook, and synchronizes each user's favorite recipes with those in the iPhone and iPad apps and displays these favorites in a separate "Favorites" tab.
FYI
Each recipe has a recipe details page, complete with a video, detailed cooking steps, recipe description, ingredients, and a favorite button.
The Big Screen
All of the recipe videos from the iPhone and iPad app are available and can be played full screen on the Apple TV.